Last Updated on March 6, 2023 by admin
The world of business administration is a challenging and rewarding field, which is why so many people are interested in getting a job in it. But how do you go about finding the right position? In this guide, we will provide you with all the information you need to get started. We'll discuss what business administration is, its different types, and the qualifications that are required to pursue a career in it. We also have a comprehensive list of resources, including websites and newspapers, that will help you find the right job. So whether you're looking for your first job or you're trying to move up in your career, this guide has everything you need.
What is business administration?
What is business administration?
Business administration is the branch of management concerned with running and overseeing a business. It includes activities such as planning, organizing, directing, controlling, and assessing the performance of an organization. The goal of business administration is to make a profit or generate revenue for an organization.
There are many different types of businesses and businesses vary in their needs for administration. For example, a small business may only need one person to administer it while a multinational company may need several administrators to oversee its various departments.
Administration duties can include setting policies and procedures, hiring and firing employees, accounting for financials, marketing the company, managing relationships with customers and suppliers, and more.
There are many ways to get a job in business administration. Some people start out as office assistants while others work their way up through the ranks. There are also online courses that can teach you how to be an effective administrator.
What do business administrators do?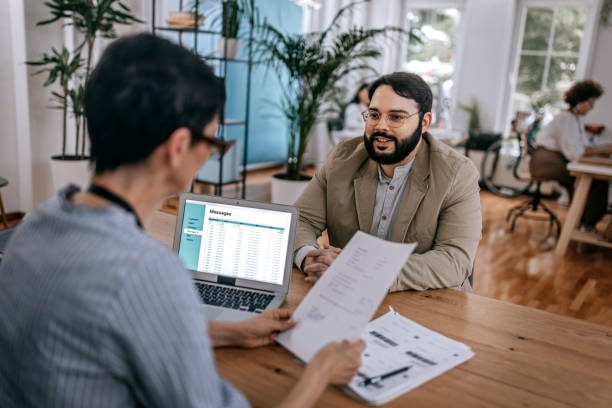 In this article, we will be discussing the essentials of getting a job in business administration. This includes what you need to do to start your job search and how to make yourself stand out from the competition.

There are a few things that most business administrators do on a daily basis. These include managing budgets, creating detailed reports, and working with other departments within the company.

You will also need excellent organizational skills if you want to get a job in business administration. You must be able to keep track of multiple tasks at once and stay on top of deadlines. Additionally, you need to have strong communication skills as many times administrative work involves interacting with other team members.

Finally, it is important to have experience working in a similar field if you want to land a job in business administration. This will help you understand how businesses operate and give you an edge over your competitors.
how many jobs are available in diversified commercial services
How to get a job in business administration?
Looking for a job in business administration? This guide will show you how to get started. First, research the career path that best suits your skills and interests. Next, identify businesses in your area of interest and find out what type of business they are. Finally, network with professionals in the industry and send out your resume.
baltimore personal injury lawyer rafaellaw.com
How to prepare for a job interview for business administration?
The first step to getting a job in business administration is to research the field. There are many resources available online, including job boards and career centers. Once you have an idea of what you want to do, it's time to start preparing for your interview.

First, make sure that you have all the information that the interviewer will need. You should know your resume backwards and forwards and have plenty of examples of your work-related skills handy. Practice answering common interview questions, such as why you want this job and how you would contribute to the company.

Finally, be aware of your surroundings and keep up a positive attitude during the interview. If everything goes well, you may be offered a job!
How to get job in business administration?
If you are looking for a career in business administration, there are a few things you will need to do. First, you will need to learn about the different types of business administration careers and what skills are required for each. Second, you will need to find out which businesses are hiring and research the companies that interest you. Third, build a resume that shows your skills and experience in business administration. Finally, attend career fairs and job search workshops to increase your chances of finding a job in business administration.
How to prepare for your job search
To successfully land a job in the business administration field, you'll need to do your research and prepare yourself well. This guide will provide tips on how to get started, including compiling a resume and covering all of your bases during the job interview process.

Begin by researching the company you want to work for. Learn as much as you can about their mission, goals, and history. This information will help you create a tailored resume that highlights your skills and experiences relevant to the company.

Next, take some time to master your cover letter. Make sure it's clear, concise, and organized. Additionally, be prepared for questions about your skills and abilities during the interview process. Knowing how to answer these questions will put you ahead of the competition.

Finally, be confident during your job search! No matter what stage it is at – searching for a job or conducting an interview – always remain professional and focused on what's important: finding a career that fits you perfectly.
The different stages of the job search process
When you are ready to start your job search, it is important to understand the different stages of the process. The following is a guide to each stage:

The Pre-Interview Process
The first step in the job search process is meeting with potential employers. This can take place through networking events, online job postings, or in-person interviews. During this phase, you should aim to establish a good relationship with your potential employer and demonstrate that you are a desirable candidate for the position.

The Interview Process
After you have been contacted about a potential position, the next step is to prepare for the interview. This includes researching the company and preparing your questions for the interviewer. Make sure to dress professionally and be on time for your interview. Be confident and positive during the interview and show that you are passionate about what you are discussing.

The Job Offer Process
If you are offered a position after an interview, congratulations! You have made it through one of the most important steps in the process. Now it is time to negotiate terms of employment and make sure that everything is agreed upon before signing anything. Pay attention to salary expectations and remember that there may be other benefits associated with the position as well. Finally, make sure that any contracts or agreements are signed correctly and promptly so that both parties can move forward with their new jobs
How to interview for a job in business administration
To get a job in business administration, you'll first need to have a degree in business or a related field. You can also gain experience in the field through internships or volunteer work. After you've demonstrated your skills and abilities, you'll need to submit an application for a job. You should include your resume, cover letter, and references when you apply. Once you've been offered a position, you'll need to undergo a security clearance and other required background checks. Once you're hired, make sure to attend orientation and start working on your assignments!
The types of business administration jobs
There are many different types of business administration jobs. Here is a short overview of the most common:

1. Business analyst: A business analyst is responsible for analyzing and assessing businesses to determine their strengths, weaknesses, opportunities, and threats. They use this information to develop proposals and recommendations that help the company improve its performance.

2. Controller: A controller is in charge of financial operations and reporting for a company. Their main responsibility is ensuring that the company stays within its budget and complies with financial regulations.

3. Human resources manager: A human resources manager is responsible for recruiting, training, and managing employees in a company. They ensure that the company maintains a good work/life balance and provides fair treatment to employees.

4. Marketing manager: A marketing manager is responsible for developing and executing marketing plans for a company. They create persuasive messages that attract new customers and keep current customers loyal to the brand.
Conclusion
Finding a job in business administration can be a daunting task. However, with the help of this guide, you will be well on your way to finding the perfect position for you. We have outlined everything from how to research companies to what skills are required for certain positions. By following our advice, you will be able to find the best possible career path for yourself and reach your professional goals. Thank you for reading!