Introduction
Looking for a commercial loan but not sure where to start? This comprehensive guide will tell you everything you need to know about how to get a commercial loan, from what to expect in the application process to what kind of collateral you'll need. We'll also give you some tips on how to improve your chances of getting approved.
What is a commercial loan?
A commercial loan is a debt-based financing arrangement between a business and a financial institution such as a bank. Commercial loans are typically used to finance large capital expenditures or to fund operations. The terms of a commercial loan can vary depending on the size and purpose of the loan, but most commercial loans have repayment terms of one to five years.

Businesses typically use commercial loans to finance the purchase of equipment, real estate, or inventory. They may also use these loans to consolidate debt or finance other business expenses. Interest rates on commercial loans are usually higher than those on residential mortgages because they are considered to be more risky. However, the interest rate will vary depending on the type of loan, the creditworthiness of the borrower, and other factors.
The types of commercial loans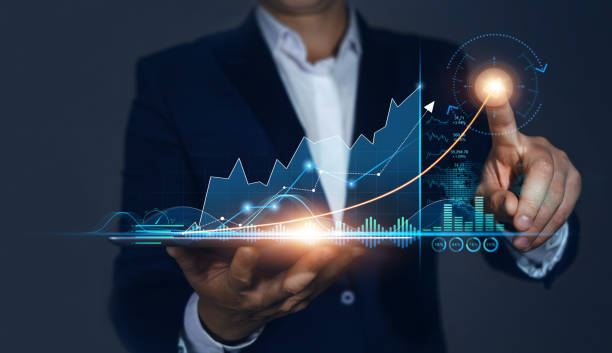 There are many types of commercial loans available to business owners, each with its own strengths and weaknesses. The most common types of commercial loans are:

-SBA Loans: SBA-backed loans are some of the most competitively priced and offer the longest repayment terms. However, they can be difficult to qualify for.

– term loans: Term loans are typically the simplest type of commercial loan to obtain. They also tend to have the shortest repayment terms and highest interest rates.

– lines of credit: Lines of credit offer more flexibility than other types of loans, allowing businesses to borrow only as much as they need. However, they typically have higher interest rates and shorter repayment terms.
commercial loan truerate services
How to get a commercial loan
Commercial loans are a type of lending products that allow businesses to access financing for a variety of purposes. While the process of securing a commercial loan can be complex, it is often worth pursuing for companies that need financial assistance.

There are a few key things to keep in mind when trying to get approved for a commercial loan:

1. Know what you need the loan for: Lenders will want to know how you plan on using the borrowed funds, so it's important to have a clear and concise purpose for the loan before applying.

2. Have strong financials: Commercial lenders will typically require detailed financial information from applicants in order to assess their ability to repay the loan. This can include tax returns, profit and loss statements, and balance sheets.

3. Find the right lender: There are many different types of commercial lenders out there, so it's important to shop around and find one that fits your specific needs and requirements.

4. Prepare for the application process: The application process for a commercial loan can be extensive, so it's important to be prepared with all of the necessary documentation beforehand. This can include personal financial statements, business plans, and more.

5. Be prepared to negotiate: Once you've been approved for a loan, it's important to remember that you still have some negotiating power when it comes to terms and conditions. Don't be afraid to ask for
The benefits of a commercial loan
Commercial loans can provide many benefits for businesses, including the ability to purchase or refinance commercial property, finance the construction of a new facility, or acquire necessary equipment. Commercial loans can also be used to restructure existing debt, providing greater flexibility in repayment terms. In some cases, commercial loans can even be used for personal purposes, such as consolidating high-interest debt or financing a major purchase.

The main benefit of a commercial loan is that it can help your business grow and expand. With the extra cash flow from a loan, you can invest in new equipment or hire additional staff. You may also be able to use the funds to launch a new marketing campaign or open a new location. A loan can also give you the flexibility to manage your cash flow more effectively.

Another benefit of a commercial loan is that it can help you improve your credit score. By making timely payments on your loan, you can build up your business credit history and improve your chances of qualifying for future loans at lower interest rates.

If you're thinking about applying for a commercial loan, be sure to shop around and compare offers from multiple lenders. Be sure to read the fine print and understand all the terms and conditions before signing any paperwork.
The risks of a commercial loan
When it comes to securing a commercial loan, there are a number of risks that you need to be aware of. First and foremost, you need to remember that commercial loans are typically much larger than residential loans. This means that if you default on your loan, the lender will have a much harder time recouping their losses.

Another risk to be aware of is that commercial loans often come with higher interest rates than residential loans. This is because lenders view commercial loans as being more risky than residential loans. As such, you will need to be prepared to pay a higher interest rate on your loan.

Finally, you need to be aware of the fact that most commercial lenders will require some form of collateral in order to secure the loan. This could mean putting up your home or business as collateral. If you default on the loan, the lender could then seize these assets in order to repay the debt. As such, it is important that you only take out a commercial loan if you are confident that you will be able to repay it in full and on time.
Conclusion
There are a few key things to remember when you're looking to get a commercial loan. First, make sure you have a well-defined business plan that outlines your goals and how you intend to achieve them. Second, be realistic about the amount of money you need and be prepared to provide collateral if necessary. Finally, remember that the process can take some time, so it's important to be patient and work with a lender you trust. With these tips in mind, you'll be on your way to securing the funding you need to grow your business.