Winter is a great time to try out ethnic wear. The best part about ethnic wear is that they don't irritate your skin or give any kind of heat or annoying feelings to the users. Also, you can do styling with your outfit and can use designer jewelry, a drapery dupatta, and wear matching accessories with it. This is your chance to be the center of attraction and enjoy an array of celebrations planned for this winter. 
Kalamkari hand block printed dress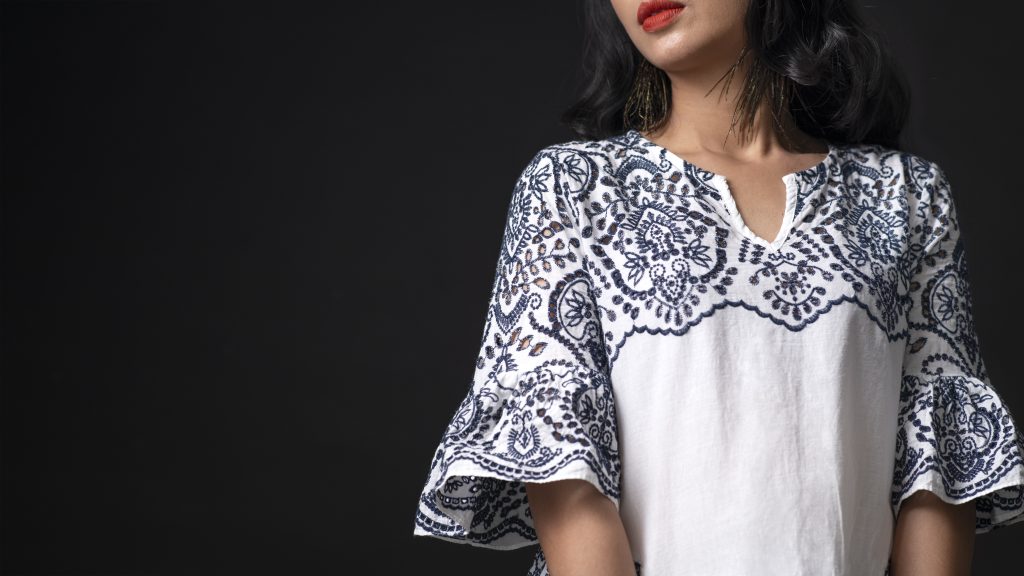 Kalamkari fabric dress is undisputed and truly a man-made wonder with precision after years of practice. This dress will keep you fashionable and warm whether you are going to attend a private party or attending a casual family party. The spaghetti sleeve and neckline edges give a perfect modern appearance and the garments are in calming winter colors. You can also wear this dress for a haldi ceremony with accessories and proper makeup. Don't forget to layer it with an ethnic jacket or shrug.
Hand block printed kalidar anarkali dress
An obvious choice for this hot summer can be a cotton Anarkali dress which can be one of your favorite dresses for any formal or casual event. It will also not be the best option to consider if you are living near the NCR area due to the bone-freezing winter. How could you avoid wearing an Anarkali suit at least once in wedding celebrations and related events just around the corner? Hand block print makes it more appealing and increases the elegance of your look.
Printed chanderi kurta with a collard neckline
If you are planning for an earthy and delicate color dress this winter, you might be missing something amazing. Winter season is the time of snow and lights and there is not an any better outfit to enjoy than this violet-colored kurta with a classy print. It is made of chanderi fabric and is desired to give you an elegant yet edgy appearance. This kurta is adaptable for you to style it the way you desire and get a whole ethnic or boho look.
Bagru Hand block printed dress
Wintertime is special with bagru print. The combination of other complementary colors and shades somehow gives a cozy feel. This special bagru print is the perfect example of elegance and shine. Whether you are choosing it to wear as a kurta, dress, or draped over a dupatta, this attire is sure to draw attention from others. For more fabulous occasions, you can style it with a velvet shawl, chunky pumps, or a large clutch for a stunning look.
Yellow Chikankari cotton kurta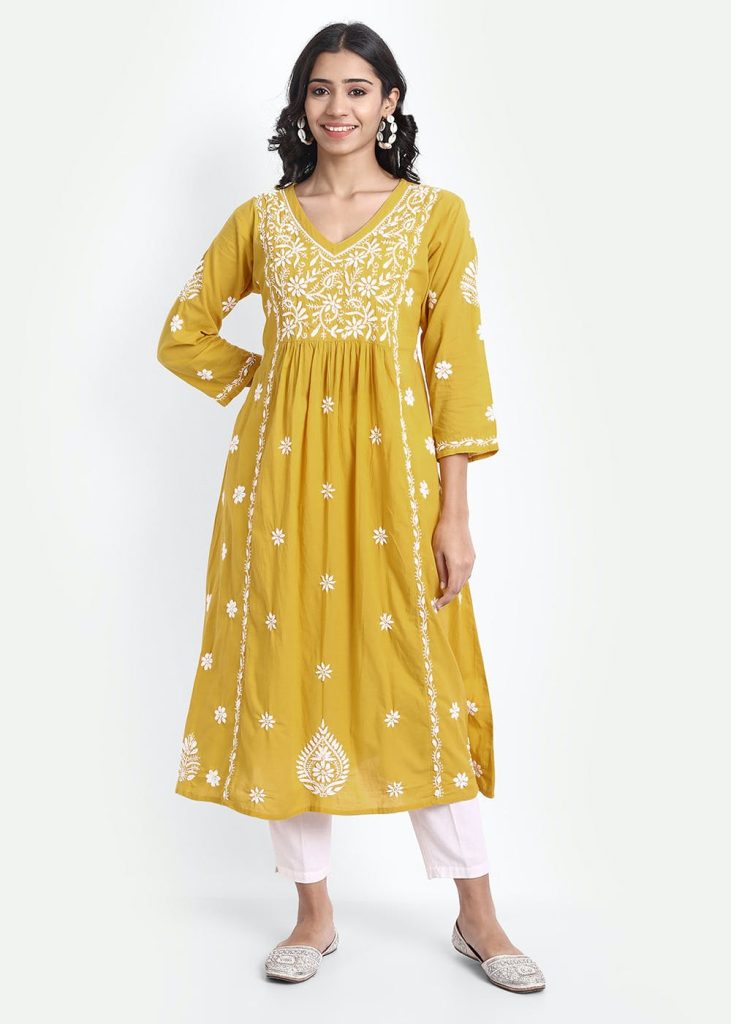 A bright yellow color with a subtle chikankari fabric kurta is all you might be missing this season. This is perfect for the silhouette you want that exudes both style and class. If you have a flair for classy things, we have the perfect color outfit for you. You can find a large variety of chikankari kurtas at online sources at the most affordable prices intended for festivities. Get your hands on these ensembles and pair them with pair of flats if you want to step up a level. Make your day special with a chikankari kurta.
Dupatta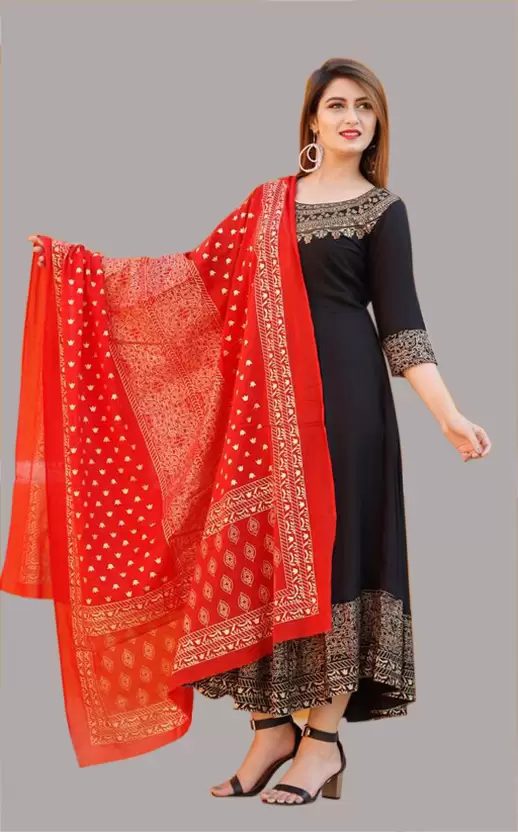 No matter what is your occasion, a dupatta can play a crucial role to make you look fabulous. Dupatta is a matter of grace and is a part of our ethnic culture. If there is any small event or ceremony like a mehendi or ring ceremony, you can wear a dupatta and match it with the best dress suitable for it. There is a wide range of dupattas available in the market with different colors, designs, and patterns.
Decision time
Due to modern ethnic wear, our culture has got widespread without losing its gleam and it is making products stylish together for our society's welfare and we are still able to live on our ethnic values. Whatever your event whether it is a sangeet function, haldi ceremony, birthday party, festival, or wedding day, there is a huge variety of ethnic wear available to make you look decent and fabulous for the event. You have multiple options of kurta, salwar suits, sarees, and dupatta to dress up gracefully. Go for it now!