Last Updated on November 8, 2023 by Asfa Rasheed
A virtual assistant (VA) is a self-employed person who provides professional, creative, and technical assistance to businesses and individuals. The VA works from a remote location to provide these services. Typical VA duties include data entry, social media management, and time management. The VA may also perform other duties as assigned. There are many types of VAs. In addition to the traditional VA, there are several types of VAs that focus on specific skills.
Time Management for Virtual Assistant
One of the best ways to maximize your productivity is to schedule your time well. Setting specific times to work and sticking to them is essential for productivity. It is also important to plan your correspondence and schedules in advance. Using a virtual assistant can help you stay organized and on schedule. By using state-of-the-art scheduling tools, you can avoid distracting distractions and focus on your tasks. Taking a lunch break is also an excellent way to recharge your mind and increase productivity.
Another key to better managing your time with a virtual assistant is to establish a clear picture of what you want your final deliverable to be. When you know what you want, you can chart the course towards it. This reduces time slippage. To do this, demonstrate what you want your virtual assistant to produce and break down the process into easy-to-follow steps. Each step should have a concrete completion point. Following each step to the letter will ensure that the end result will be what you want.
Skills of Virtual Assistant
Being organized is an essential skill for a virtual assistant, as it will help you manage your time and stay on top of your workload. Virtual assistants often interact with clients through email and phone calls, so they must be patient and friendly. They must be able to understand their client's needs and make their interactions positive. It can be difficult to remain calm and focused when working with a client who may be upset or frustrated, but learning how to manage stress and handle conflict is an important part of the job.
Good time management is a vital skill for any VA, as it allows you to organize tasks, set deadlines, and prioritize tasks. As a virtual assistant, you have to manage time effectively to avoid missed deadlines and juggling multiple tasks. You must have a system that helps you stay organized, and you should be able to find what you're looking for quickly. Creating systems is also important for VAs because you'll need them to keep track of everything you do for your clients.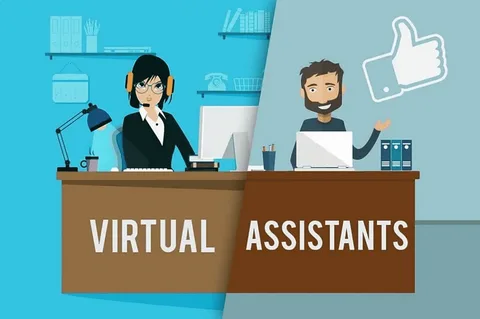 Social Media Management
When choosing a VA for social media management, you must keep in mind several factors. First, you must have a good online presence. Potential clients will check your social media profiles. If yours are not that impressive, then you need to make some changes right away. Second, social media profiles are great places to network and find clients who need help with their social media accounts. Finally, a virtual assistant for social media management should be knowledgeable in the field.
A social media virtual assistant should also be able to analyze the results of your social media campaigns and identify the areas that need improvement. They will also know how to work with minimal supervision to ensure that the work is delivered on time and budget. This is important because the VA will be responsible for overseeing all of the social media accounts for their client. It is also important to look for a virtual assistant that is willing to ask for help when needed.
The Hiring of Virtual Assistant
Hiring a virtual assistant for data entry can be a great way to save money and free up your office space. They will work from home for you won't have to worry about paying health insurance or vacation days. Data entry requires concentration, so it's a good option for people with limited time. You can find a data entry expert on the Internet. You can even hire a virtual assistant on a per-task basis.
Final Thoughts
As an Outsourcing Company owner, you'll need to keep track of tons of data, from client receipts to invoices. You may even need to handle e-commerce transactions, and keeping track of these details can be overwhelming. Many business owners don't have the time or the skills to organize data entry properly. Hiring a virtual assistant for data entry will free up your time to focus on running your business and generating revenue.