With 2.96 billion monthly active users around the globe, Facebook has become one of the go-to solutions for all inbound marketing-related queries. But as the marketing scenario has changed over the years, so does the usage of Facebook.
As a matter of fact, Facebook marketing is not just limited to the platform itself. Businesses are taking Facebook to their website. Yes, you read that right.
Brands are now opting to embed Facebook feed on websites. A Facebook widget on a website helps them secure social proof and engages website visitors.
In case you are wondering how to embed a Facebook feed on the website, we have you covered. This blog discusses five tools that will help you embed Facebook feed on websites. So, without any further ado, let's get started.
4 Smart Tools For Facebook Marketing In 2023
Needless to say, Facebook has evolved by leaps and bounds in the last few years. And if you stay the same with Facebook, you lose the game. We have narrowed down the best tools to help you optimize your Facebook presence on your website.
1. Tagembed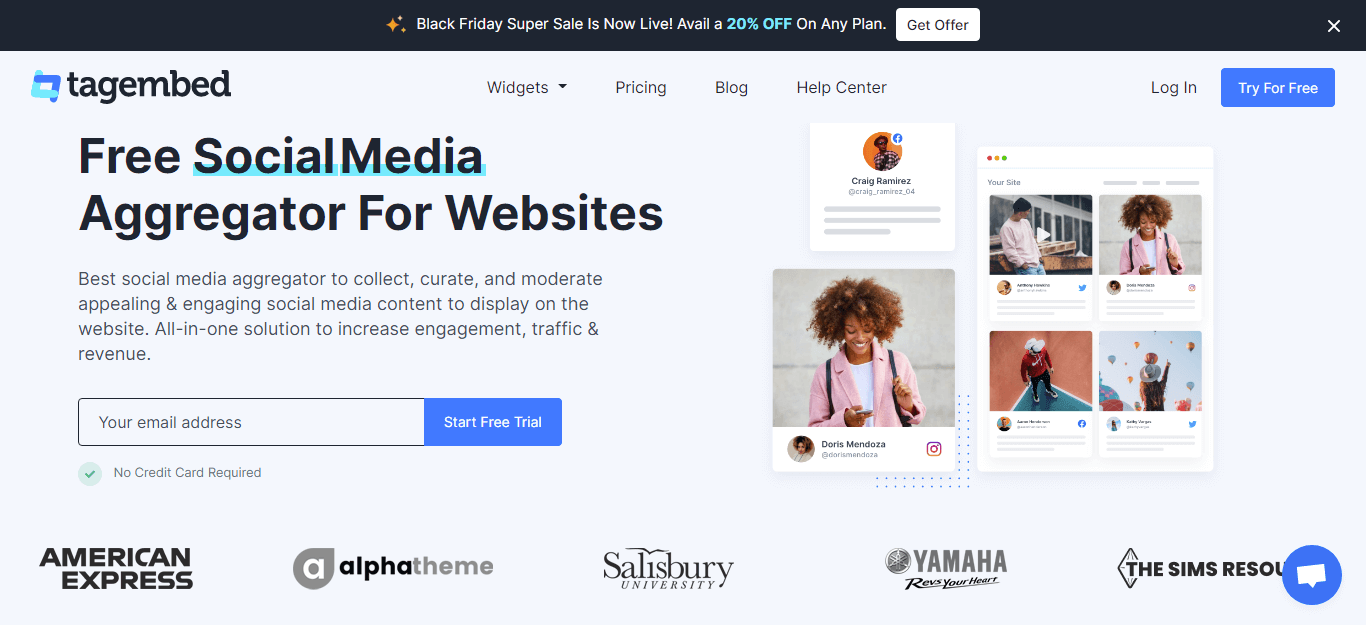 Over the past few years, Tagembed has become a prominent social media aggregator tool. Tagembed is known for its easy integration process. It follows a copy-paste-like simplicity and lets you embed your Facebook feed hassle-free. 
What we love the most about Tagembed is that it provides a great range of customization and helps you create a visually appealing Facebook widget. This customization feature includes changing the layouts and themes. A thoughtfully chosen theme or design will mirror your brand image.
Besides, you can also try your hands on features like custom CSS and moderation panels. Access to the moderation panel helps you scrutinize what content you do not want to showcase on your Facebook widget. While the custom CSS will help you uplift your widget customization strategy. Tagembed provides a responsive widget to its users. A responsive widget means your widget will adjust itself without disrupting the alignment of your website.
2. Embed Social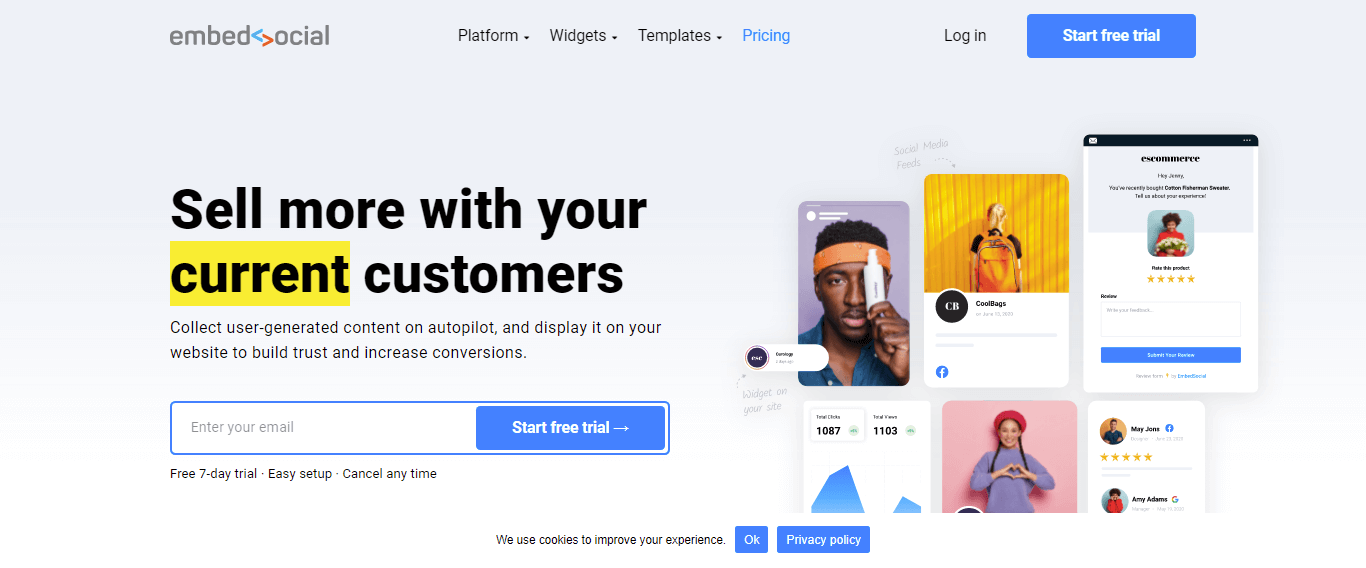 Embedsocial is a tremendous social media aggregator tool that has made its name in the last few years in the industry. It effortlessly lets you display your Facebook feed attractively and engagingly.
They automatically pull the Facebook content and make your entire embedding journey easier. You can select from their myriads of themes and layouts to give your Facebook widget a simple yet beautiful look. You can also create a combo widget that includes content from various sources.
3. Elfsight 
Elfsight is an incredible social media aggregator tool. And like all the other tools in the list, it also has a dedicated Facebook widget that showcases your content in the best way possible. You can change the width of your Facebook widget. 
You can also showcase your likes, shares, and comments counts on the widget. Besides, you can also showcase the name of the post's author. This feature will make your Facebook widget look impressive to your website visitors. Elfsight also lets you control the number of seats in the Facebook widget.
4. Walls.io
Walls.io is an easy-to-handle social media aggregator tool that helps you embed a Facebook feed on the website. Using the style editor of the tool, you can create a customized widget like all the other tools in the list. You can also change the background, text, color, and tile border with just a few clicks. 
The tool claims to have real-time update features. This means you can expect the Facebook widget to get updated as soon as the content goes live on the platform.
In A Nutshell
At first, glance, opting to embed a Facebook feed on your website might seem intimidating. For one, it is a new task. And second, you need to learn how to do it. But to be honest, with the right tools, it is easier than ever. Showcasing a Facebook widget on a website opens doors for many marketing opportunities. But the question is, how do you capitalize on these opportunities?  
The shortest answer is to choose the perfect tool for your business. A good tool will take a lot off your plate and provide various customization options. So what are you waiting for?
Choose the best Facebook marketing tool for your business from the list above and shoot your shot!