Last Updated on July 6, 2023 by hassan abbas
There is no escaping the fact that slab leaks are inevitable in unstable environments. In many cases, homes are built under concrete slabs or on piers and beams so they don't collapse due to shifting soils.Slab construction gained popularity during the post-World War II construction boom because it could be constructed faster and at a lesser cost. A 4″ to 6″ thick rebar-reinforced concrete slab is poured directly on top of a previously prepared surface. Plumbing pipes are typically located under the slab, where they might be more difficult to reach.Having a slab leak is one of the worst things ever.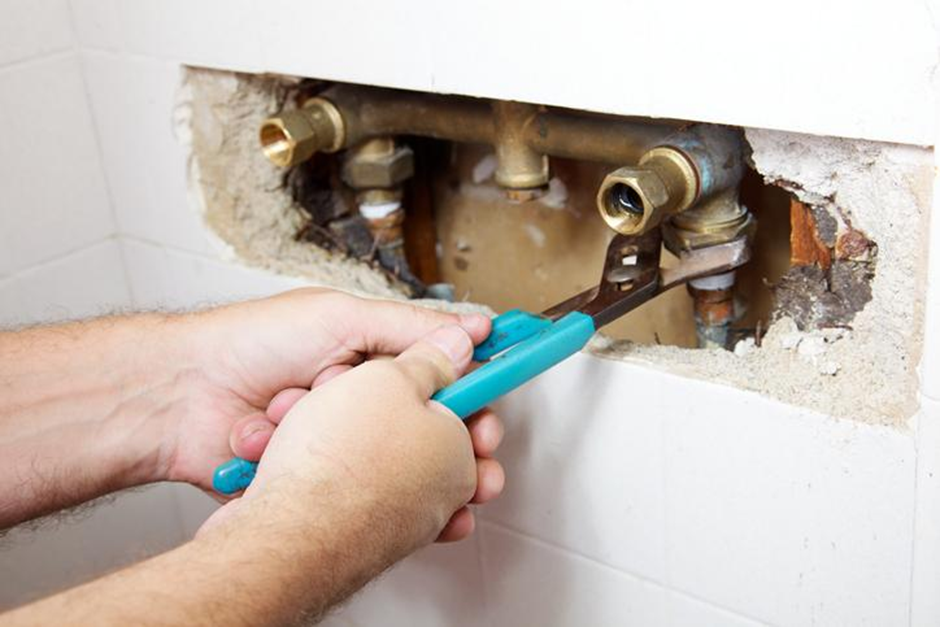 The water underneath the house is wearing away the soil surrounding the house. Slab cracks may range in breadth from the thickness of a hair to an inch or more due to the removal of the slab's supporting structure. Afterward, that water will have a clear path into your house. As a result of a serious water leak in your home's flooring or walls, you can end up with extensive damage to your furnishings, appliances, and more. And, as you would expect, patching a leak beneath a tone of concrete is no simple process, and it's not one that the average homeowner should attempt on their own.
How did Slab Leaks develop Under a Foundation?
Homeowners in earthquake-prone locations face a greater danger than the average person. Pipes may be damaged by earthquakes, even the little ones that don't garner much notice on the news. Even though South Carolina is unlikely to have an earthquake, the concrete slab may still be affected by pressure. It's common for soil to change, which might cause the slab foundation to slip somewhat. Soil shifting and heaving may occur even when earthquakes are not common.
Abrasion also Causes Slab Leaks:
Once again, visualise the water moving through the plumbing pipes using your x-ray vision. When the pipe is in touch with a hard surface, such as when it is buried beneath the foundation, these natural vibrations might cause the line to wear out prematurely. A small hole develops in the pipe over time. Even while copper is an excellent choice for water supply lines because of its durability, it is not foolproof. Even the finest among us are affected by the ravages of time and rust!
Signs You Have a Slab Leak:
We've previously spoken about how slab leaks sneak up on you and ruin your day without you noticing (and your nose). How would one do so to find out whether you leak? You need to use your senses! If you notice water coming from the subfloor, check the liquid's temperature as soon as possible. If you do not have radiant heat and the water is warm, you should consider the possibility of a slab leak. Another detecting method is your nose. A mouldy odour indicates that there is too much moisture in your house.
You should contact your plumber if you didn't find the source of the odor since they are specialists in determining the reason for mold formation, including slab leaks, Make sure you're listening! If you hear running water even when no one is using it, you have a leak.A slab leak may be heard when the sound originates from under the floor. The last hint may be found in your water bill. Without a plausible explanation, rising water costs might suggest a leak. Even if your slab does not leak, you will still have a plumbing issue in any of these instances. Water damage might occur if the problem is ignored.
A Plumber can Find Slab Leaks:
If you want to assess whether or not there is a problem with a slab leak, you should not rely just on your senses, even when there is a mountain of information pointing in that direction.In addition to relying on their experience and intuition, plumbers also have access to the most modern gear and technology. It is typical practice for plumbers to use a ground mic to detect the sound of leaky pipes. May use a video camera to identify the presence of pinhole leaks.
How do Plumbers Approach Slab Leak Repair?
When it comes to fixing a slab leak repair in Carlsbad, plumbers have a variety of choices to choose from. Before settling on one option over another, a few concerns need to be made. Your plumber will normally repair or replace the broken part of the pipe if they have a little bit of it. It's the most convenient and least intrusive treatment. It's possible that an old or damaged pipe can't be repaired. Repairing a pipe might cause a leak elsewhere in the system. You may have to reroute the pipe if that is the case.
The plumbing system in your older home may have deteriorated significantly. It's conceivable, particularly in older houses. If the house has been neglected for a long time, you should expect this. Plumbers often advise customers to have their pipes re-piped to prevent expensive leaks in the future. A particularly irritating aspect of the project is the need to cut through the floor and the slab to replace old, leaky pipes. Using trenchless technology to slab leak repair Huntington Beach pipelines is a less invasive approach. The plumber may make access holes at both ends of a leaky pipe during relining. There is a plumber's ability to look at and fix a pipe from both ends. After that, the plumber will use a new pipe liner to patch the leak and prevent further leaks. It will cover the break.
Conclusion:
What should you do if your home's foundation shows water damage? When it comes to slab leaks, there's a lot more to it than just turning on a wrench and applying a solution. If you suspect you have a Huntington Beach slab leak, you should contact a plumber as soon as possible. Before beginning any work, your plumber will talk with you to determine the best course of action.